Glass Railing
Orange County
Welcome to Grizzly Strong Construction, where we provide exceptional glass railing services in Orange County. Our glass railing systems combine functionality with aesthetic appeal, allowing you to secure your space while still showcasing its beauty.
Our team of expert glass railing installers will work with you to design and install custom glass railings that perfectly suit your needs and preferences. Whether you're looking to upgrade your home, office, or outdoor space, our glass railings will provide a modern and stylish touch.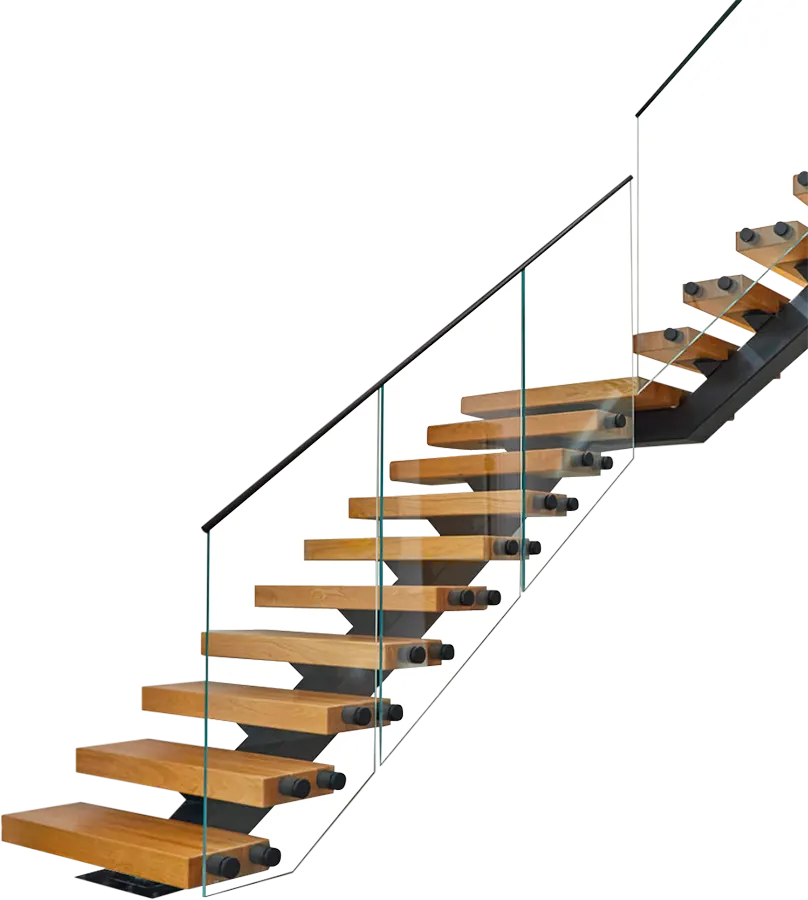 Simplify Your Glass Railing
Installing glass railings in your property can be a daunting and time-consuming task. At Grizzly Strong Construction, we understand the challenges that come with glass railing installation, which is why we offer simplified solutions for our clients in Orange County.
Our team of experts provides professional and reliable glass railing installation services, taking care of every step of the process from start to finish. We use high-quality materials and equipment to ensure that your glass railing installation is safe, secure, and visually stunning.
At Grizzly Strong Construction, we pride ourselves on our exceptional customer service and attention to detail. We work closely with our clients to understand their specific needs and preferences and deliver customized solutions that exceed their expectations.
Want to work with the best in Orange County?
Contact Grizzly Strong Construction today.
Explore our range of premium, tailor-made glass railing systems crafted for exceptional elegance and functionality.
Frameless Glass Railings
Frameless glass railings are the epitome of minimalism and sophistication. These railings have no visible frames or posts, allowing for an uninterrupted view while maintaining safety.
Glass Balustrade Systems
Glass balustrade systems combine the transparency of glass with the structural support of metal or wood. This type of railing is versatile and can be used for balconies, terraces, decks, and staircases.
Frosted Glass Railings
The frosted effect creates a subtle and elegant appearance, making it an excellent choice for both indoor and outdoor areas. It's perfect for those seeking a balance between transparency and privacy.
Tempered Glass Railings
Tempered glass railings are known for their durability and safety features. The glass undergoes a heating and cooling process that strengthens it, making it more resistant to impact and breakage.
Topless Glass Railings
Topless glass railings provide an unobstructed view by eliminating the top railing. This design is trendy for decks, patios, and outdoor areas where you want to enjoy the surrounding scenery without any barriers.
Aluminum and Glass Railings
Aluminum and glass railings combine the strength of aluminum with the elegance of glass. The aluminum frames offer structural support, while the glass panels create a visually appealing contemporary look.
Our Expertise Extends to Enhancing Spaces with Elegance, Transparency and Safety
We take pride in our ability to transform various settings with our meticulous installation techniques. When it comes to installing glass railings, there are four distinct areas we excel in:
Elevate your balconies' aesthetic appeal and functionality with our expert glass railing installation. We carefully balance the panoramic views you desire with the safety you need, ensuring an uninterrupted connection to the world beyond.
Our skilled team brings the allure of glass railings to your staircases. The glass's transparency enhances your staircase's architectural features while providing an unobstructed visual flow throughout your space.
Glass Interior Partition Railing
Create a sense of spaciousness and continuity within your interior spaces using our glass railing installation for partitions. Let natural light flow effortlessly while maintaining defined zones and an elegant aesthetic.
Glass Decks and Patio Railing
With our glass railing installation, your decks and patios seamlessly merge style with outdoor comfort. Revel in the beauty of your surroundings while our precision installation ensures your safety without compromising the view.
Transform your terraces into captivating retreats with our glass railing installation. Unveil stunning vistas and safeguard your space without obstructing the view, striking the perfect balance between security and visual openness.
Glass Rooftop Garden Railing
Immerse yourself in a tranquil oasis with our glass railing installation for rooftop gardens. The transparency of glass railings allows you to enjoy the lush environment while preserving the open and airy ambiance of the space.
Trusted To Give The Best Glass Railing
Contact us today, and find out why Grizzly Strong Construction is the most trusted name for bathroom remodeling in Orange County. We are so excited to work with you!
Crystal Clear Brilliance: Transform Your Space with Exquisite Glass Railing Installation
Ready to add a touch of modern elegance to your surroundings? Our Glass Railing Installation service is perfect for achieving safety, style, and a seamless view.
Grizzly Strong Construction installed glass railings on my balcony flawlessly. The modern design and enhanced safety have transformed the space. I'm impressed by their expertise and attention to detail.
Choosing Grizzly Strong Construction for glass railing installation was a smart move. The result exceeded my expectations, and the team's professionalism made the process smooth. I'm thrilled with my new deck.
I wanted glass railings for my terrace, and Grizzly Strong Construction delivered a fantastic solution. The glass railings blend beautifully with the environment, and their commitment to quality is evident.
Their work brought sophistication to my staircase. The craftsmanship is remarkable, and the open feel is exactly what I envisioned. Their service is truly top-notch.
Design inspiration, expert advice, and the latest trends in home décor – all in one place. Stay up-to-date with our daily blog and discover new ways to elevate your space with Grizzly Strong Construction.
Deck railings are an important aspect of any deck project, not only for their aesthetic appeal but also for safety