Glass Railing
Orange County
Welcome to Grizzly Strong Construction, where we provide exceptional glass railing services in Orange County. Our glass railing systems combine functionality with aesthetic appeal, allowing you to secure your space while still showcasing its beauty. Our team of experts will work with you to design and install custom glass railings that perfectly suit your needs and preferences. Whether you're looking to upgrade your home, office, or outdoor space, our glass railings will provide a modern and stylish touch.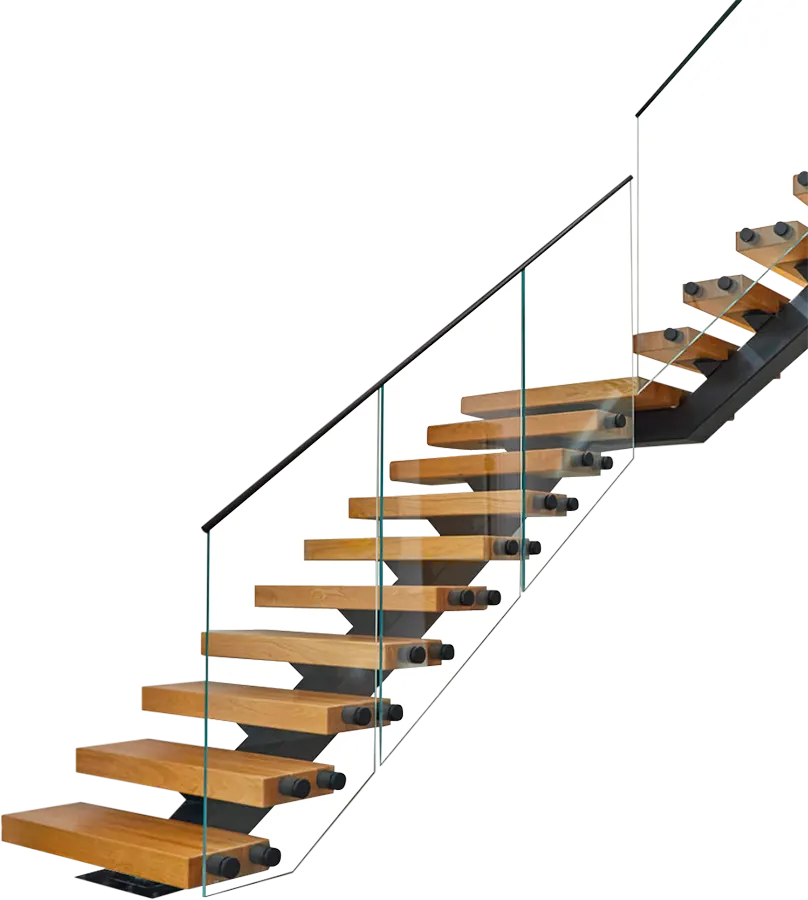 Simplify Your Glass Railing
Installing glass railings in your property can be a daunting and time-consuming task. At Grizzly Strong Construction, we understand the challenges that come with glass railing installation, which is why we offer simplified solutions for our clients in Orange County.
Our team of experts provides professional and reliable glass railing installation services, taking care of every step of the process from start to finish. We use high-quality materials and equipment to ensure that your glass railing installation is safe, secure, and visually stunning.
At Grizzly Strong Construction, we pride ourselves on our exceptional customer service and attention to detail. We work closely with our clients to understand their specific needs and preferences and deliver customized solutions that exceed their expectations.
Experienced Professionals Every Step of the Way
Our experienced contractors have your interests in mind, whether working to your budget requirements or exploring different designs. Our process puts your needs at the center, as we customize our approach to fit the unique desires of each individual, and deliver a product that maintains our reputation for quality bathroom remodeling in Orange County.
When considering how to put a plan into action, you can be sure that we have every base covered. We view the project both as whole and through the individual features that make up the finished product, taking into account things like the specifications, walls and flooring, materials required, style and finish, different appliance, fixtures, and many more. When tackling this challenge, Grizzly Strong Construction has the knowledge and expertise to support you every step of the way. 
As a homeowner, you have a right to feel comfortable in your home and feel the freedom to design the home you want to live in. We service the most innovative, affordable bathroom remodeling in the Orange County area. We work alongside you, collaborating every step of the way to ensure that all your needs are met, and you will be happy with the finished product. From the initial interior design steps, right the way through to the finer details such as electricians and plumbers, our team is on hand to take care of every possible concern in the process. Pooling these resources together you will find Grizzly Strong Construction, and we take pride in creating a stress-free process that is streamlined along the way.
At Grizzly Strong Construction we have streamlined every aspect of our business, and keep you informed of every decision to be made, every choice in each area, and every functional step that should be taken for safety and security. We conduct this process in the space that matters- your home- to ensure we are familiar with it's unique layout and that we have every base covered in understanding and implementing an effective plan to maximize the space.
From this point, a comprehensive design plan can be formed, and construction can begin! Bringing all points of contact together through a streamlined model such as ours can cut out many middle men and avoid any potential headaches, ensuring you can sit back and relax, safe in the knowledge that the work will be done.
Working with your Requirements for Bathroom Remodeling in Orange County
We respect your space and understand that your home is your sanctuary, and during our time working within your home we are attentive to cleanliness and orderliness at all times. We want to make this process as seamless as possible and take pride in avoiding if at all possible, any kind of disruption to the day to day functioning of all occupants of the home.
Meeting the most stringent industry standards time and again, we are proud of th dedication we take in selecting our team, with rigorous quality checks backed by a commitment to care. With appropriate workmanship warranties and exceptional knowledge of materials and fixtures, our team will not let you down.
We value communication and expediency at all times in the design and construction process. This means you can have peace of mind that the job is being done, and relax knowing there is an exceptional transformation coming to their living space. With an organized approach that prioritizes an expedient yet thorough work ethic, our team keeps you up to date with all new developments and has solutions for a variety of potential issues, allowing you to keep doing the things you love with the minimum fuss.
Making your Vision a Reality with our bathroom remodeling services in orange county
We have a range of specializations to encompass the needs of your project, taking advantage of our industry expertise and resources to source the highest quality, most affordable products to fit the needs of your design. This offers an excellent compliment to our focus on design planning within the home, taking into account even minor details that we feel contribute to the process. This could include lighting, color scheme, and stylistic elements that can flourish in the context of your home.
From early in the construction process we make clear the budgetary requirements, as well as the time it will take to complete the project, taking into account the thorough research done beforehand. Typically, a single bathroom project would not take longer than a week, while multiple bathrooms can take two weeks. With consistent communication, we keep our customers in the loop to ensure they can plan their lives as well.
For quality, efficient, and secure bathroom remodeling in Orange County, Grizzly Strong Construction are on hand to meet your needs. The process from initial contact to design planning is simple and effective, and we are always excited to meet new partners to collaborate with and share ideas. We put you at the forefront of the process and want to hear your voice, know what you're thinking and see how we may be able to serve your needs.
Trusted To Give The Best Glass Railing
Contact us today, and find out why Grizzly Strong Construction is the most trusted name for bathroom remodeling in Orange County. We are so excited to work with you!
Design inspiration, expert advice, and the latest trends in home décor – all in one place. Stay up-to-date with our daily blog and discover new ways to elevate your space with Grizzly Strong Construction.
Are you looking to give your space a fresh and modern update? One of the most impactful ways to transform
Are you looking to expand your living space and enhance the functionality of your home? Creative room addition ideas offer
Planning a kitchen remodel can be an exciting yet overwhelming undertaking. Whether you're aiming for a complete transformation or a