Your Trusted Tile and Flooring Contractor in Orange County
Welcome to Grizzly Strong Construction, the premier tile and flooring contractor serving Orange County and surrounding areas.
With several years of experience in the industry, we take pride in delivering top-quality craftsmanship, exceptional customer service, and stunning results for residential and commercial projects.
Gallery of Completed Projects
Please browse through our gallery of completed projects to get inspired and see the craftsmanship we bring to every job. From stunning tile installations to beautifully finished hardwood floors, our portfolio showcases the wide range of projects we have completed. Gain insights into our attention to detail, design versatility, and commitment to delivering outstanding results.
Our Expertise in Tile and Flooring Construction
We specialize in various tile and flooring services, catering to our client's unique needs and preferences. Whether you're looking for a complete flooring overhaul or a small tile installation project, our skilled team is equipped to handle everything.
From ceramic and porcelain to natural stone tiles, we have the expertise to transform any space with beautiful and durable tile installations. Our meticulous attention to detail ensures a flawless finish, whether a kitchen backsplash, bathroom renovation, or entire floor tiling.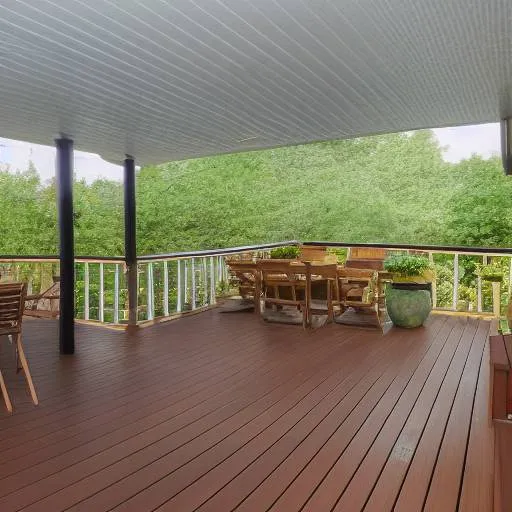 Enhance the elegance and warmth of your home with our premium hardwood flooring solutions. Our team specializes in hardwood floor installation, refinishing, and repairs, utilizing the finest materials to create stunning and long-lasting results.
Laminate and Vinyl Flooring
Our laminate and vinyl flooring services are second to none for cost-effective and versatile options. We offer various styles, colors, and textures to match any design aesthetic, providing durable and low-maintenance flooring solutions.
Transform your living spaces with our high-quality carpet installation services. Whether you prefer plush and luxurious carpets or durable and stain-resistant options, our team will guide you in choosing the perfect rug for your needs and ensure a flawless installation.
Special Offers and Promotions
We love offering our customers exceptional value for their investments. Please use our special offers and promotions to enhance your tile and flooring project. We're committed to making your project more affordable without compromising quality. Contact us today to learn more about our current specials and how they can benefit your project.
We proudly serve the following areas in Orange County and its surrounding regions:
We're ready to bring our exceptional tile and flooring services to your doorstep if you're in any of these areas. Contact us today to discuss your project and schedule a consultation.
At Grizzly Strong Construction, we understand the unique needs of commercial properties. Our team has extensive experience in providing top-notch tile and flooring solutions for various commercial spaces, including:
Office buildings and corporate spaces

Retail stores and showrooms

Restaurants and hospitality venues

Educational institutions and more.
We work closely with businesses to ensure our services meet their functional requirements, design preferences, and budgetary considerations. Trust us to transform your commercial space into a visually stunning and durable environment.
Customer Satisfaction Guarantee
We prioritize customer satisfaction above all else. We are dedicated to delivering the highest quality artistry and materials in every project we undertake. If you encounter any issues with our work, we stand behind our services and offer a customer satisfaction guarantee. Contact us, and we will promptly address any concerns to ensure your satisfaction.
Why Choose Grizzly Strong Construction?
We believe in the power of collaboration. We have established partnerships with reputable industry professionals and suppliers who share our commitment to excellence. These collaborations allow us to offer you access to top-quality materials, innovative products, and the latest design trends. We take pride in working with trusted partners who enhance our capabilities and contribute to delivering exceptional results for our clients.
Are you ready to discuss your tile and flooring project?
Please fill out our convenient request for a quote to provide us with some details about your project and your contact information.  We will promptly contact you to schedule a consultation, answer any questions you may have, and provide a comprehensive quote tailored to your specific needs.
We understand you may have questions about our services, process, or other details. We have compiled a comprehensive Frequently Asked Questions (FAQ) section to address common queries. Here, you can find answers to questions about our pricing, timelines, warranty, maintenance tips, and more. We provide all the information you need to make an informed decision about choosing Grizzly Strong Construction as your tile and flooring contractor.
Trusted To Give The Best Flooring & Tile
If you think your flooring needs remodeling or refurbishing, we are at your service! Please contact us for estimation, installation, or other inquiries for your home improvement. We will make sure to attend to all your needs. We hope we can start to work on a new project with you.
Design inspiration, expert advice, and the latest trends in home décor – all in one place. Stay up-to-date with our daily blog and discover new ways to elevate your space with Grizzly Strong Construction.
Are you looking to give your space a fresh and modern update? One of the most impactful ways to transform