Bathroom Remodel Orange County Contractor
Welcome to Grizzly Strong Constructions, your premier choice for bathroom remodeling services in Orange County. We understand that the bathroom is one of the most important rooms in your home, and we're here to help you transform it into a space that perfectly suits your style and needs.
Our Expert Bathroom Remodeling Services
We offer a comprehensive range of bathroom remodeling services to transform your space into a spa-like oasis. Our expert team has years of experience in designing and executing custom bathroom projects tailored to your unique needs and preferences.
Here are just a few of the services we offer: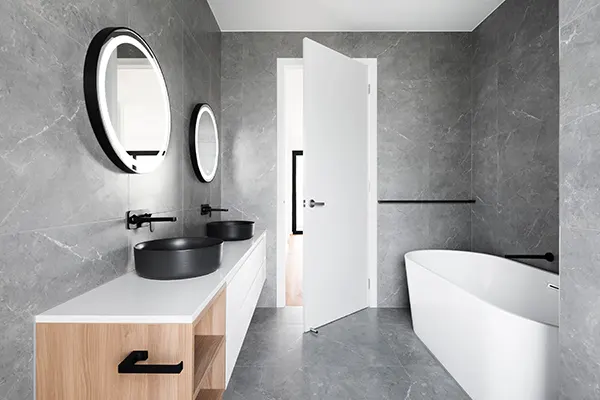 Full Service Bathroom Remodel
If your bathroom is outdated, cramped, or just doesn't suit your needs, a full service bathroom remodel may be the solution. Our team of experienced designers and contractors can work with you to create a custom bathroom that meets your unique style and functional requirements. From the layout to the finishes, we'll ensure that every detail is perfect.
Your shower and tub are some of the most important elements of your bathroom, so it's crucial that they're both functional and beautiful. We offer a variety of options for tub and shower replacement, including custom tile work, glass enclosures, and luxurious soaking tubs. Whatever your preferences, we'll help you find the perfect solution.
Bathroom Vanity Countertops
Your bathroom vanity and countertop are both practical and decorative elements that can make a big impact on the overall look and feel of your space. We offer a range of materials including granite, marble, quartz, and more. So you can choose the perfect countertop to match your style. With our custom cabinetry and storage solutions, you can maximize your space and create a clutter-free environment.
A beautiful tile or flooring upgrade can make a huge difference in the appearance of your bathroom. We offer a variety of options, from classic porcelain to modern glass tile, to help you create the perfect look. With our expert installation services, you can be sure that your new tile or flooring will be both beautiful and durable.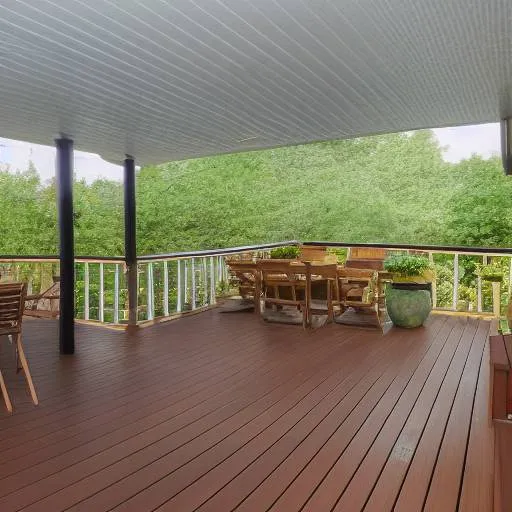 Lighting and Fixture Installations and More!
The right lighting and fixtures can help create the perfect ambiance in your bathroom. We offer a range of options, from modern sconces to classic chandeliers, to help you create the perfect mood. With our expert installation services, you can be sure that your new lighting and fixtures will be both functional and stylish.
Want to Work With The Best Contructor in Orange County?
Contact Grizzly Strong Construction today.
How We Create Awesome Designs
We believe that awesome designs are created through a collaborative process between our experienced design team and our clients. We take great pride in creating awesome designs for our clients' bathroom remodeling projects. Here's how we create awesome designs for our bathroom remodeling projects.
Let Us Bring Your Vision to Life
Contact us for all your remodeling needs.
Bathroom Design Options for Remodeling or Construction
We understand that every client has unique tastes and style preferences, whether it is a family bathroom remodeling or a project for a single person. That's why we offer a range of design options to help you create the perfect bathroom for your needs. Here are some of our popular design options.
Modern
Sleek and minimalist with clean lines and neutral colors. Features floating vanities, wall-mounted toilets, and frameless glass shower enclosures.
Traditional
Classic and timeless with warm and inviting colors. Features classic fixtures such as clawfoot tubs, pedestal sinks, and ornate mirrors.
Rustic
Natural and organic with warm, natural materials such as wood and stone. Features unique fixtures such as hammered copper sinks or distressed wood cabinetry.
Transitional
A blend of modern and traditional styles with classic fixtures and modern touches. Features neutral colors and clean lines.
Custom
A completely unique design tailored to your specific needs and preferences. Created in collaboration with our experienced design team.
Contemporary
A fresh take on traditional bathroom design with bold shapes, bright colors, and unique fixtures.
Coastal
Captures the relaxed and serene vibe of the beach with light colors, natural materials, and nautical accents.
Spa-Like Retreat
This creates a relaxing and luxurious atmosphere with soft lighting, natural materials, and high-end finishes.
Classic and Timeless
A bathroom design that will never go out of style, with elegant fixtures, traditional cabinetry, and neutral colors.
Vintage
Charm and character of bygone eras with clawfoot tubs, intricate tile work, and vintage-inspired fixtures and accessories.
Eclectic
Creative and unique with bold colors, unexpected textures, and unique fixtures and accessories.
Universal
Accessible and convenient for everyone with lever-style handles, grab bars, and slip-resistant flooring, all while maintaining a beautiful and stylish appearance.
Our Bathroom Remodeling Process
we understand that a bathroom remodel can be a big undertaking. That's why we've developed a comprehensive process to help ensure that every step of the project is completed with the utmost care and attention to detail. Here's an overview of our bathroom remodeling process:
Why Choose Grizzly Strong Constructions
With so many contractors to choose from, why should you trust Grizzly Strong Constructions with your bathroom remodeling project? Here are just a few reasons:
Experience a Bathroom Makeover Like No Other With us!
Let's discuss your remodeling project
Trusted To Give The Best Bathroom Remodeling
Contact us today, and find out why Grizzly Strong Construction is the most trusted name for bathroom remodeling in Orange County. We are so excited to work with you!
Build Your Knowledge Through Our Blogs
Embarking on a bathroom remodel is an exciting journey toward creating a more functional and classy space in your home.
Welcome your guests in style with a stunning guest bathroom remodel. In this comprehensive guide, we will explore the best
When it comes to small bathrooms, maximizing space and functionality is key. A well-planned and executed remodeling project can transform