General Contractor Services
When choosing Grizzly Strong Construction, a leading Orange County-based general contractor, you can be assured that you will receive quality residential construction and renovation services. We collaborate closely with our clients to ensure their fundamental needs are met. We keep our customers in the loop throughout the process.
We provide our service in Irvine, Newport Beach, Tustin, Fullerton, Buena Park, Cypress, Los Alamitos, Yorba Linda, Costa Mesa, Huntington Beach, Anaheim and Fountain Valley. For further information, please contact us at (714) 519-6234 or fill out our contact form.
Home remodeling is about changing the structure, shape, or appearance of a house for comfort, safety, and style in whole or in part. As a residential and commercial construction firm, the team at Grizzly Strong Construction has developed over hundreds of impressive and stylish home remodels.
Upgrade or extend your living spaces with Grizzly Junk Removal, Orange County's go-to general contractor for high-quality room addition projects. We've helped many homeowners make their home addition dreams come true, whether it's a new suite, a patio or sunroom, a state-of-the-art deluxe man cave, an extra bathroom, a kitchen, a trophy room or a master bedroom addition.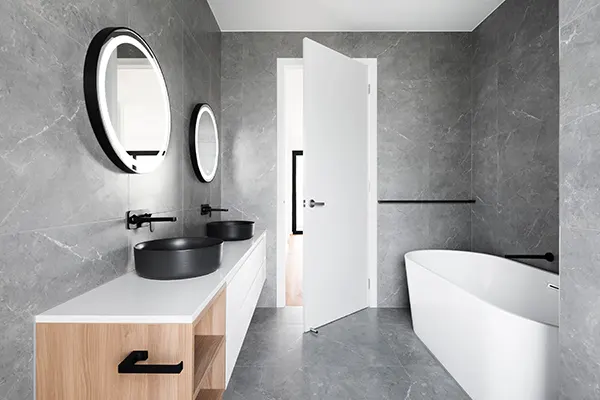 We have years of experience providing a boost to bathroom designs with preparation and our creative ideas to remodel bathrooms. If you're thinking of remodeling your bathroom and transforming it into a personal spa getaway inside your own home, we can help with our decades of experience in building master bathrooms, guest bathrooms, and powder rooms.
We have been at your service since 2012, with robust infrastructure carrying the future.
Design inspiration, expert advice, and the latest trends in home décor – all in one place. Stay up-to-date with our daily blog and discover new ways to elevate your space with Grizzly Strong Construction.
Embarking on a bathroom remodel is an exciting journey toward creating a more functional and classy space in your home.
In the world of home improvement, few decisions are as crucial as selecting the right kitchen remodeling contractor. A skilled
Welcome your guests in style with a stunning guest bathroom remodel. In this comprehensive guide, we will explore the best